My Cart
You have no items in your cart.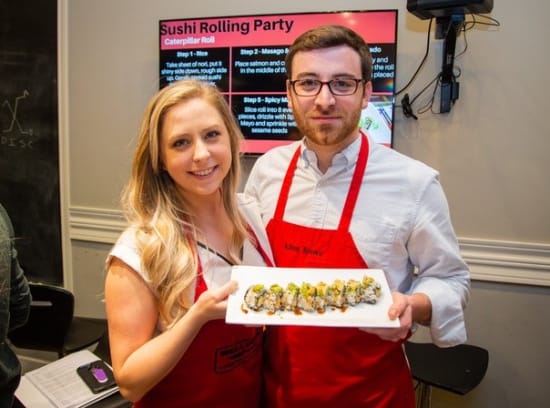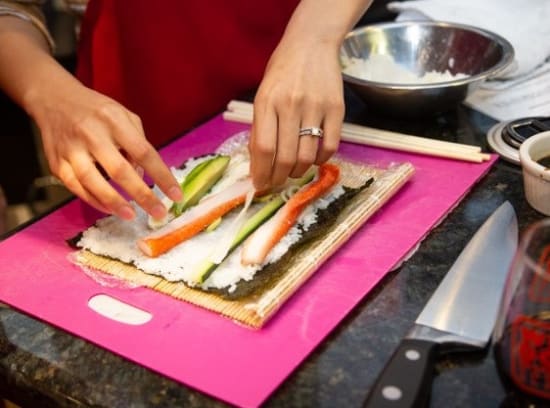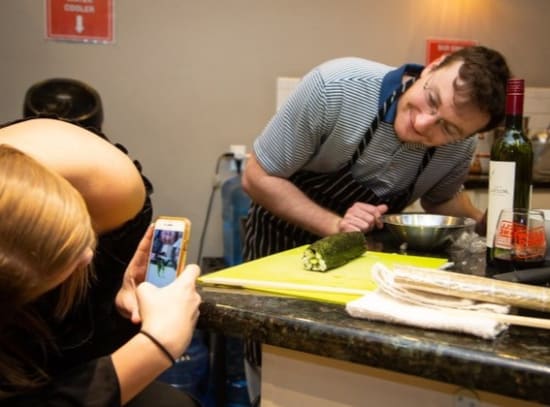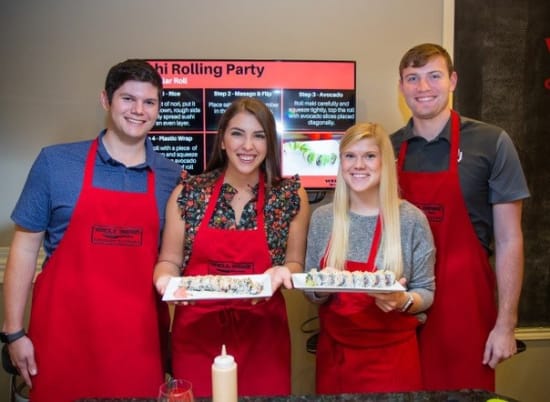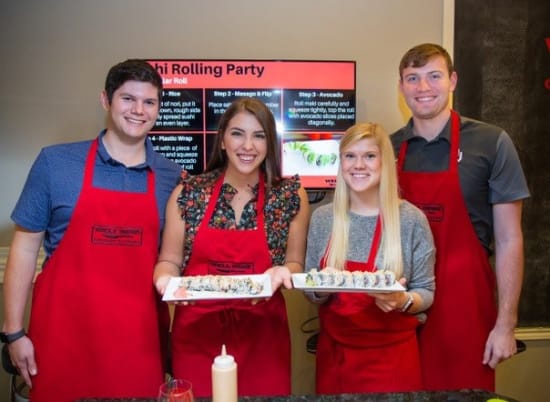 Sushi Rolling Party
Well Done Cooking Classes
Sushi...so many people love it, but we all seem to think of it as being a mystery to make - not to mention how quickly the price tag at a good sushi bar can add up. We take the mystery out of rolling your own.

Menu:


The Caterpillar Roll (avocado, cucumber, and barbecued salmon inside, topped with tempura flakes)


Dynamite Roll (warm roll with cream cheese crab avocado and cucumber and topped with green onions and masago)


Spicy Tuna Roll (classic raw tuna with a spicy sauce and finished with green onions and crunch)


Salmon Nigiri (shaped sushi rice topped with gorgeous salmon pieces)


Learn how to make sushi rice and where to buy the freshest ingredients for sushi making
Dinner Party classes are more social in nature, though you'll still learning how to cook and prepare awesome food! You get to work in groups, allowing for plenty of time to cook, eat, drink, and meet new friends. The class is hands-on, with each cooking station getting to make every dish, unless the dessert is something requiring preparation ahead.
We're BYOB, but we have great wine and unique beers for sale - some you can't find anywhere else in Houston! There is no corking fee if you choose to bring your beverage(s) of choice. We provide aprons, bottled water, wine glasses, water/beer glasses, ice, and bottle openers. Come hungry because there is plenty of food!
Step 2 - Select An Available Date
Step 3 - Check box to select Time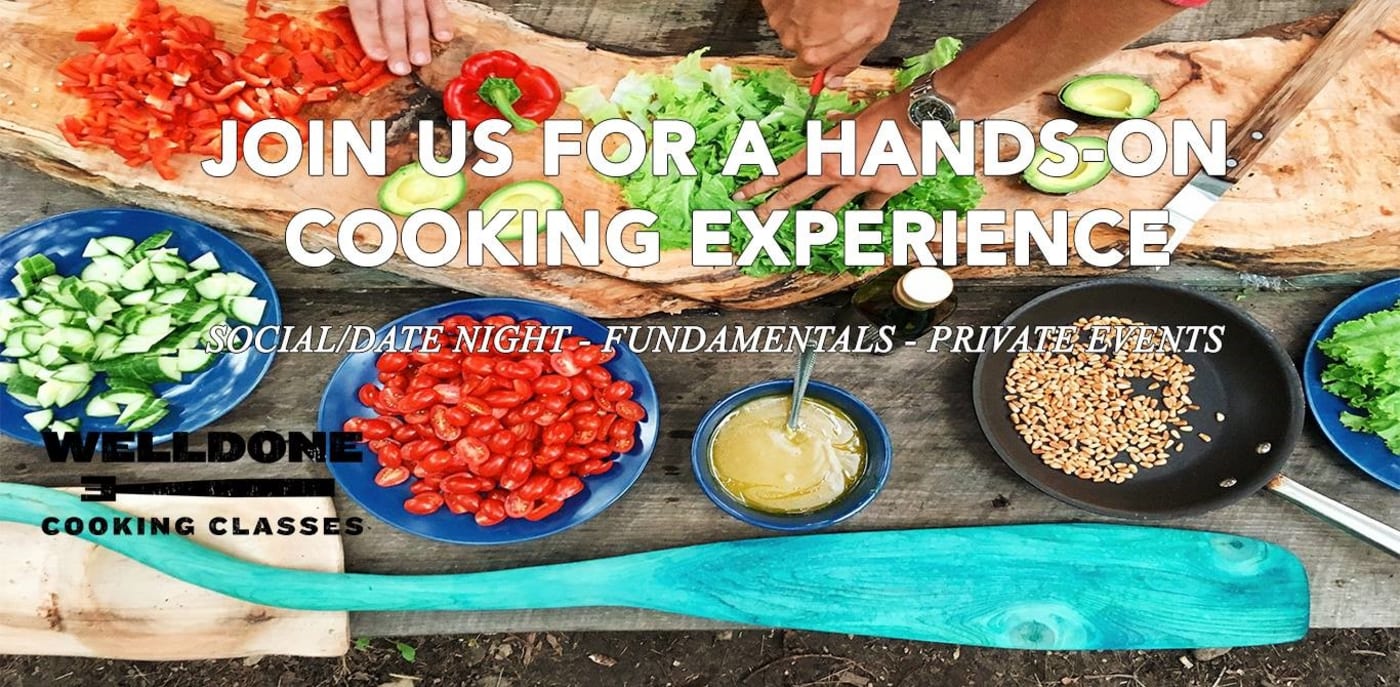 Sushi Rolling Party
Cancellation Policy:

You must cancel at least three days, a full 72 hours, before the class time to receive a full credit. Beyond the 72 hours, you may give your seat to a friend, but you are ineligible for a credit.
Expires
After selected date
Included Venues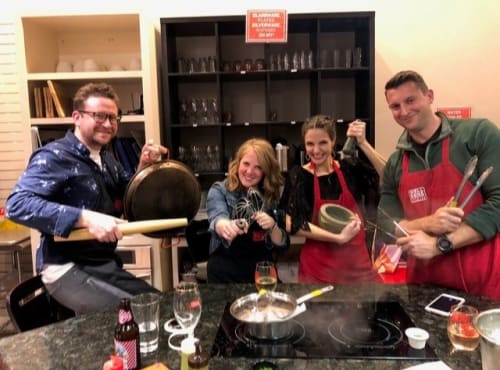 Well Done Cooking Classes
Well Done is a recreational cooking school in Houston, Texas that provides a socializing environment and hands-on instruction for persons looking to have fun or sharpen their culinary skills. Cooking classes are a great way to learn more about a variety of foods and techniques individually, in couples, or with a group of friends. Classes include a wide range of culinary choices, from Macaron Madness to Dinner on Bourbon Street or This is How we Roll- Sushi! We offer Date Night/Social Classes, Technique and Fundaments, Culinary Certificate Program that has been recognized by the American Culinary Federation for Quality Program Status, and Private Events for Corporate Teambuilding and more! Get hands-on attention making (and tasting) delicious recipes and sharing an experience to remember.

Come Cook with Us!