My Cart
You have no items in your cart.
Light Rail Tour Of Houston
Expiration: After selected date
Astroville Tours
All aboard! Join us on tour to get a firsthand look at the 2nd largest Metro Rail system in the Southern United States. Enjoy an up-close perspective of Houston's wonderful touristic sights and learn about the history of the city's Metro Light Rail system as well as its incorporation into Houston's distinct sporting and diverse culture.

With a guided ride through the world's largest medical district, most famous city park, most prestigious university in city as well as a planned stop in the historic Museum District, there will be plenty of chances on tour for breathtaking pictures alongside some of the city's most historic monuments! Make sure to ride with us soon because all Metro Rail tickets are included with the final tour price.

Duration: 2 hours
Starting point: Inside Roma's Pizza (233 Main St, Houston, TX 77002)
Step 2 - Select An Available Date
Step 3 - Check box to select Time
Light Rail Tour Of Houston
Cancellation/Refund Policy:

All types of remittances including payments made online to Astroville Tours LLC are non-refundable unless of a tour cancellation caused by an extreme natural disaster, inclement weather, political instability, or another genuine extenuating circumstance. If agreed upon, Refunds will be processed within 5-7 business days.

Rescheduling requests can be made by calling Astroville Tours directly at 551-206-3548 or by sending us an email to astrovilletours@gmail.com. It is important to note that you will need the Confirmation Number located in the booking confirmation email and the first/last name on the booking reservation.

Customers for Astroville Tours can always utilize their confirmation number received in their booking confirmation email to reschedule for a future date free of charge as long as this Re-Scheduling Request is completed in advance of Tour date. If we do not hear back from you before the original Tour date, we will proceed to deem your Tour as "abandoned," and you will need to book a new tour date online at full cost. IMPORTANT: One (1) Re-scheduling Request is permitted per Party free of charge. All additional Re-Scheduling Requests including 2nd and 3rd requests will be processed for an $50 fee per party.
Included Venues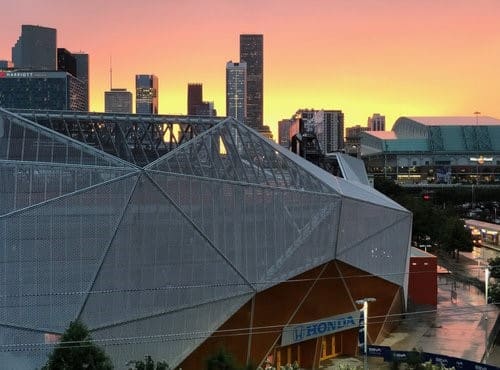 As a professional Tour Guide company based in the heart of Downtown Houston, Astroville Tours will help you plan your perfect stay in the most diverse and innovative city that the great state of Texas has to offer. Through our wide offering of thematic, Downtown-based tours, Astroville Tours is the
...
Show more