Houston Slingshot Rental - Extended Tour
Expiration: After selected date
Houston Slingshot Rental
Rent a Polaris Slingshot and take a riveting four-hour tour on the back roads of northwest Houston, Texas. Experience the thrill of the open road while sitting just inches off the ground in this unique, three-wheeled vehicle. Our experienced tour guides will lead you on a scenic journey through the beautiful countryside, passing by picturesque lakes and lush greenery. Enjoy the wind in your hair and the sun on your face as you take in the sights and sounds of the great outdoors. With plenty of stops along the way for photos and breaks, this tour is the perfect way to experience the beauty of Northwest Houston in a fun and exciting way.

This is a four hour rental. You are free to enjoy the open road anywhere you please and the One Hour Guided Tour is also included in this rental at no charge if you wanted to enjoy a nice drive. Other start times are available upon request.

--Insurance included in the price
--Unlimited Miles
--Perfect for birthdays, anniversaries, special occasions

Requirements
--At least 25 years of age
--Valid driver's license
--Slingshot rental available in automatic or stick shift

Pick-up address: 20212 Hempstead Rd; Houston, TX 77065
Last building on the left when you pull in
Refund Policy: Refunds may be made on certain unredeemed vouchers only. Refund requests on events, attractions, and certain admissions will not be honored.
Step 1 - Select Quantity
AUTOMATIC Polaris Slingshot
Step 2 - Select An Available Date
Step 3 - Check box to select Time
Included Venues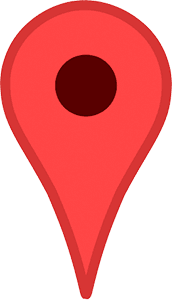 See location on an interactive map.
Rent a Polaris Slingshot and take a thrilling guided tour on the back roads of northwest Houston, Texas. Experience the thrill of the open road while sitting just inches off the ground in this unique, three-wheeled vehicle. Our experienced tour guides will lead you on a scenic journey through the beautiful countryside, passing by picturesque lakes and lush greenery. Enjoy the wind in your hair and the sun on your face as you take in the sights and sounds of the great outdoors. With plenty of stops along the way for photos and breaks, this tour is the perfect way to experience the beauty of Northwest Houston in a fun and exciting way.
Show more