The Houston Museum Pass
Ten Premier Museum Admissions and Exclusive Perks - Delivered Instantly to Your Phone

1-Day Houston Museum Pass
Explore the gems of Houston's Museum District
10 museum admissions delivered seamlessly to your...
Exclusive discounts and perks
Valid for 24 hrs after first use
3-Day Houston Museum Pass
Explore the gems of Houston's Museum District
10 museum admissions delivered seamlessly to your...
Exclusive discounts and perks
Valid for 72 hrs after first use
30-Day Houston Museum Pass
Explore the gems of Houston's Museum District
10 museum admissions delivered seamlessly to your...
Exclusive discounts and perks
Valid for 30 days after first use
Special Offer - Museum of Natural Science
Save 20% off regular admission!
Does not include exhibit hall entry
Great add-on to the Houston Museum Pass
Featured Exhibit - Museum of Fine Arts
Exclusive exhibit featuring iconic gowns
70 ensembles hand selected by André Leon Talley
Ticket includes Museum's art collections
Discover the Unexpected.
From the awe-inspiring, to the cutting edge, the interactive to the totally immersive, the museums of Houston's museum district are more than the exhibits they house. They are centers of learning that inspire each and every visitor and uplift in countless ways. There may be no better way to explore the city, its history and culture, and discover what's in store for the future than with The Houston Museum Pass. Perfect for one, ideal for all. Bring the family and get lost in your curiosity.
Included Admissions:
Asia Society Texas Center
Children's Museum of Houston
Houston Museum of Natural Science
Contemporary Arts Museum Houston
Houston Center for Contemporary Craft
Czech Center Museum Houston
Buffalo Soldiers National Museum
The Health Museum
Houston Bicycle Museum
Holocaust Museum Houston
Additional Perks:
CAMH Museum Shop- 10% Discount
Asher Gallery - Take $10 off any purchase over $50
The Health Museum Gift Shop - 10% Discount
Passes Delivered Instantly To Your Phone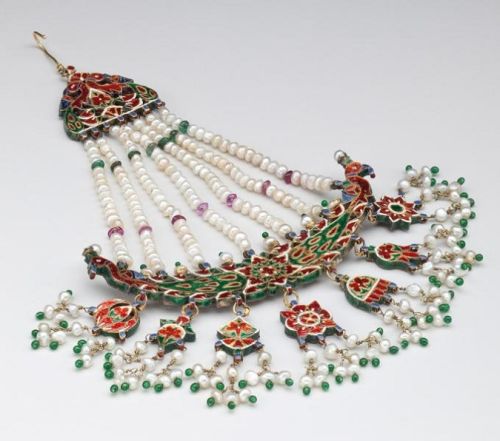 Asia Society Texas Center
With 12 locations throughout the world, Asia Society is the leading educational organization promoting mutual understanding and strengthening partnerships among the peoples, leaders, and institutions of Asia and the west. Asia Society Texas Center executes the global mission with a local focus, enriching and engaging the vast diversity of Houston through innovative, relevant programs in arts and culture, business and policy, education, and community outreach.
What's Included
Special Exhibit Admission
1370 Southmore Boulevard, Houston, TX, United States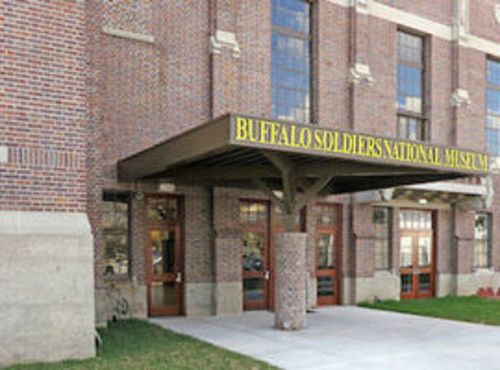 Buffalo Soldiers National Museum
The mission of the Buffalo Soldiers National Museum (BSNM) is to educate the public and to preserve, promote and perpetuate the history, tradition and outstanding contributions of America's Buffalo Soldiers from the Revolutionary War to the present. And it's the only museum dedicated primarily to doing just that, through its featured exhibits, programs and historical research.
Buffalo Soldiers Museum, Caroline Street, Houston, TX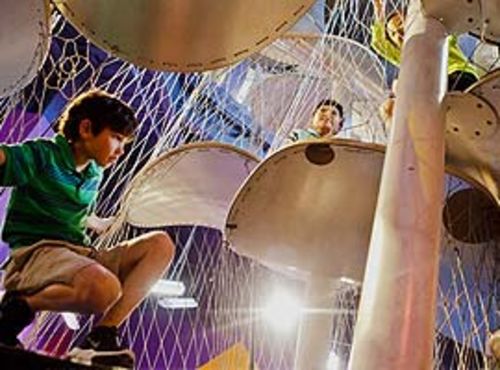 Children's Museum of Houston
Housed in a whimsical building designed by internationally acclaimed architect Robert Venturi, the Children's Museum of Houston offers a multitude of exhibits bursting with action-packed fun that engage kids in the ultimate learning experience.
Children's Museum of Houston, Binz Street, Houston, TX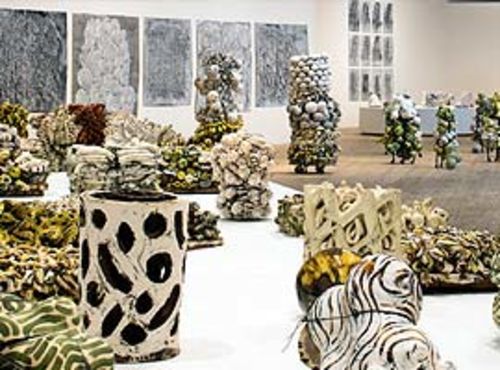 Contemporary Arts Museum Houston
The Contemporary Arts Museum Houston is a non-collecting institution dedicated to presenting the best and most exciting international, national, and regional art. Through dynamic exhibitions accompanied by scholarly publications and accessible educational programs, the Museum reaches out to local, regional, national, and international audiences of various ages. CAMH is a nonprofit organization that relies on a variety of funding sources, including individual, government, and corporate, for its activities.
What's Included
FREE Admission
10% Discount at CAMH's Museum Shop
5216 Montrose Blvd, Houston, TX 77006
Czech Center Museum Houston
Created to celebrate, share and promote the rich cultural abundance of a major Slavic ethnic group and its history, this museum and cultural center are essential resources for learning about the way this diverse culture is interwoven with histories with others through galleries full of art, artifacts, photography, sculpture and more.
What's Included
Czech Center Museum Houston Ticket
4920 San Jacinto Street, Houston, TX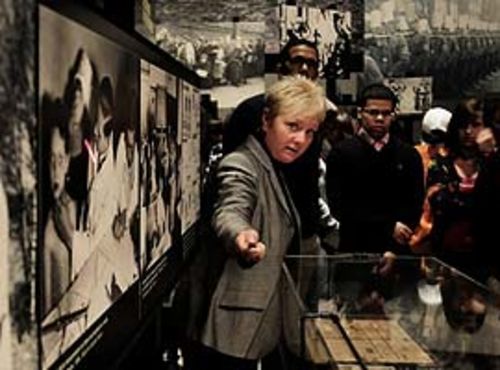 Holocaust Museum Houston
Charged with educating students and the public about the dangers of prejudice and hatred in society, Holocaust Museum Houston opened its doors in March of 1996. Since that time, impassioned notes, poems, artwork and other gifts, from school children and adults alike, attest to the life-changing thoughts generated by just one visit to this unique facility.
9220 Kirby Dr, Houston, TX 77054, United States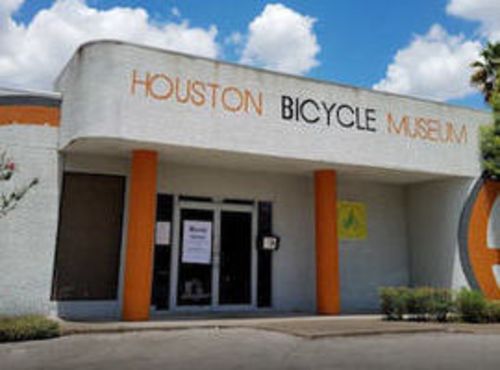 Houston Bicycle Museum
The Houston Bicycle Museum displays a collection of antique and classic bicycles as well as exhibiting cycling related memorabilia. The museum covers the spectrum of cycling beginning at its infancy in the mid 1850's and chronicling its evolution through to the most sophisticated of today. Come and discover how the bicycle has influenced our transportation, our leisure activities, our culture, our society, our lives - and how, by using the developing technologies of each era, the bicycle has progressed in our ever-changing world.
1313 Binz St, Houston, TX 77004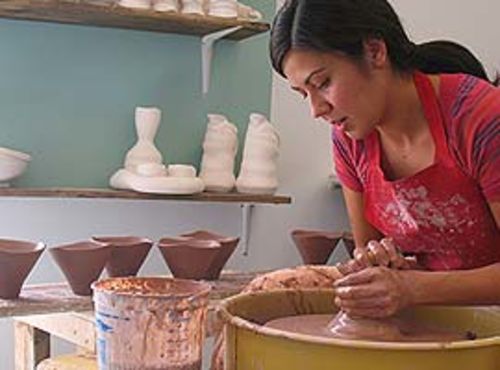 Houston Center for Contemporary Craft
Experience the handmade at Houston Center for Contemporary Craft—see innovative exhibitions, chat with working artists in their studios, and explore the Craft Garden. Asher Gallery, located within the Center, offers some of the most unique shopping in the city, featuring one-of-a-kind gifts, jewelry, home décor, and accessories made by more than 100 national artists. Admission to HCCC is free.
What's Included
Save $10 on your purchase of $50 or more in the Asher Gallery
4848 Main St, Houston, TX 77002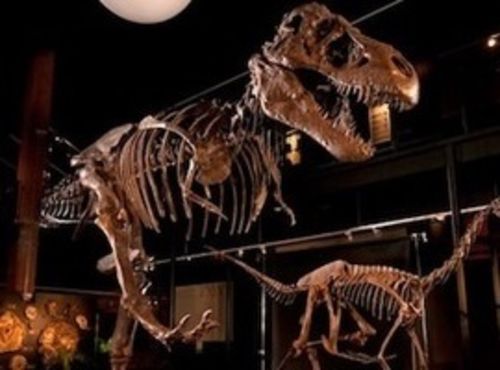 Houston Museum of Natural Science
As one of the most heavily attended museums in the United States, and one of the most attended venues in Houston, the Museum houses the Burke Baker Planetarium, Wortham GIANT Screen Theatre, Cockrell Butterfly Center and a fascinating variety of permanent exhibit areas that examine astronomy, space science, Native American culture, paleontology, energy, chemistry, gems and minerals, seashells, Texas wildlife and much more.
What's Included
Exhibit Hall Entry
Burke Baker Planetarium
Cockrell Butterfly Center
5555 Hermann Park Dr, Houston, Texas 77030