Air, Land & Sea Pass
What better way to have fun in Houston this summer than racing go-karts on land, swimming in the cleanest water in Houston, and learning all about flying the skies!

This pass includes:

- Three 15-minute Kart Races & license at MSR Houston
- A single-day pass to Typhoon Texas Waterpark (Opens on May 26, 2018)
- Admission to the Lone Star Flight Museum

Must be at least 9 years old to take part in all activities in this pass.

Pass can be used through September 3rd, 2018.
Select Quantity

highlights
Enjoy a day of fun at Typhoon Texas
Race karts at MSR Houston
Learn about flight at Lone Star Flight Museum
Good for ages 9 and up
learn more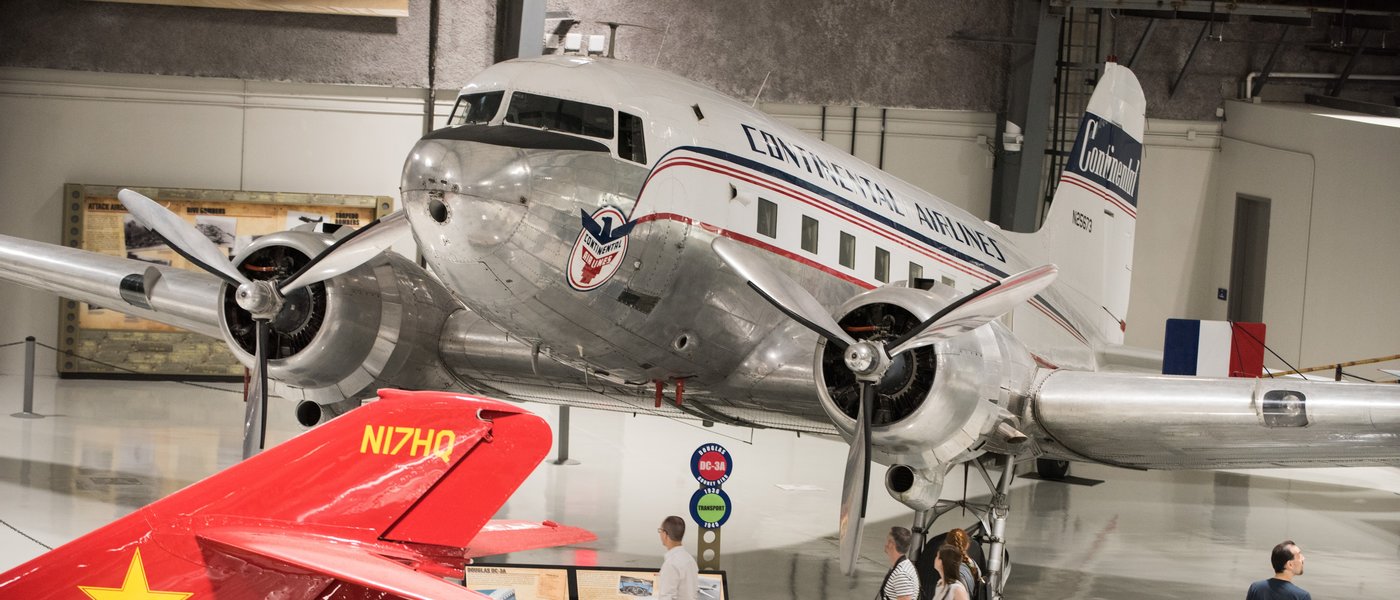 Included Venues

Lone Star Flight Museum
Located at historic Ellington Airport, the Lone Star Flight Museum is Houston's newest museum! Coast through our collection of historic active aircraft in two 30,000 sq. foot hangars. Soar through the Texas Aviation Hall of Fame and Heritage Gallery and earn your wings in the Aviation Learning Center featuring live action simulators.
https://www.lonestarflight.org/
11551 Aerospace Avenue, Houston, TX
Items
Lone Star Flight Museum Admission

Take a tour of man's greatest aerial feats at the state-of-the-art Lone Star Flight Museum in Houston, boasting a 130,000 square-foot facility with a renowned flying collection of historic aircraft, a high-tech Aviation Learning Center and dynamic hands-on exhibits. The museum is all about preserving and honoring the history of Texas aviation, featuring everything from a Boeing B-17 Flying Fortress and North American T-6 Texan to an anti-tank attack helicopter. The museum displays over 40 historically significant aircraft and over 1,500 artifacts that demonstrate the quantum leap in technology over the past century.
---
The Lone Star Flight Museum began as a private aircraft collection in June 1985. The acquisition of more aircraft quickly led to a search for a new home. In 1990, construction of a 50,000 sq. ft. Phase I facility began at Galveston's Scholes Field. Continued rapid growth required construction of a 30,000 sq. ft. Phase II hangar in 1991. Along with the aircraft collection, the LSFM began to acquire and display aviation memorabilia and artifacts, develop educational programs, and recruit volunteers through our Membership Program implemented in July 1991. The LSFM receives over 35,000 of volunteer service hours each year. Many programs and participation opportunities are available for members to promote and support the LSFM mission.

The 74th Texas Legislature through a concurrent resolution signed by then Gov. George W. Bush, established the LSFM as the Texas Aviation Hall of Fame. The LSFM quickly organized a capital campaign and the Texas Aviation Hall of Fame Education Center was completed in November of 1999. Housed in the new addition are the displays presenting each inductee's experiences and contributions to aviation. Other rotating and permanent educational exhibits designed to increase knowledge, interest and the impact of aviation on today's world are found throughout the Education Center.

The LSFM continues to bolster its national and international reputation as one of the top flying museums in the United States. Today the Museum displays over 40 historically significant aircraft and over 1500 artifacts that demonstrate the quantum leap in technology - from gliders to space - over the past century.

MSR Houston
MSR Houston is home to the premier road course and karting facility in Texas. Opened in December 2005, the facility is located 35 miles south of Downtown Houston. We are a membership facility for auto and racing enthusiasts, open 363 days a year. We host races for local racing organizations and are a testing facility for various professional teams.
MSR Houston, Performance Dr, Angleton, TX, United States
Items
MSR Houston Karting Package: (3) 15-Minute Rides + License

All drivers must be over 9 years old. No passengers allowed. Must wear closed-toe shoes.
---
MSR Houston sits on 383 acres of land, which includes the road course, karting track, and 180,000 square-feet of paddock space.

For the full listing, click here.

Typhoon Texas
Get your summer fun fix right at Typhoon Texas Water Park! The Katy park covers 45 acres and 16 rides: 1.3 miles of water slides, a children's play area, a 25,000-square-foot wave pool, and of course -- a relaxing lazy river. Visitors also have a wide selection of Texas-style dining options.
https://www.typhoontexas.com/houston
555 Katy Fort Bend Road, Katy, TX, USA
Items
Typhoon Texas Single Day Pass

Howdy! We're Typhoon Texas - the waterpark in Katy that's home to "Good Clean Fun" all summer long. Enjoy 33 rides, including a lazy river, todler splash pad, and endless twists and turns. Plus, slow-smoked brisket, tacos, burgers and pizza to thrill your taste buds. So, if you like 7-story free falls, a full bar, private cabanas and fun for all ages, we'll see you this summer!

Single day pass good for one person and valid only for summer 2018 season.
---
The water park's 16 rides all take on a unique Texas flair. From the Texas Twister and its appropriately sized boomerang wall to the Duelin' Daltons 7-story free-fall drop, adventure seekers will not be disappointed. The Snake Pit consists of four "heart-stopping slides" – the Rattler, Copperhead, Water Moccasin and an all-new slide boarding experience. The board experience uses a hi-tech ride vehicle with an embedded game controller to create a futuristic video game integrated waterslide.

Once you've worked up an appetite, stop by one of 7 different dining options around the park. Try The River Grill for burgers, dogs, and sandwiches, Smokin' BBQ for Texas-style meat plates, the Taqueria for your fill of Tex Mex, Sweet Tooth for funnel cakes, soda floats, and ice cream, Rainbow Ice, or Ray's Pizza and Italian Ice House.

Don't miss out on great local live music and every weekend. Texas Typhoon also offers Thursday night splash cinema. Season passes to the park are available online.
You have no items in your cart.
---