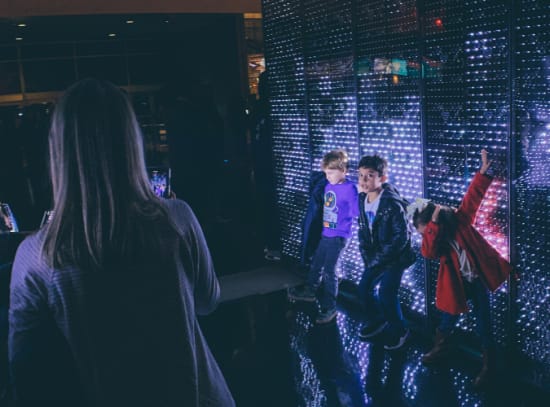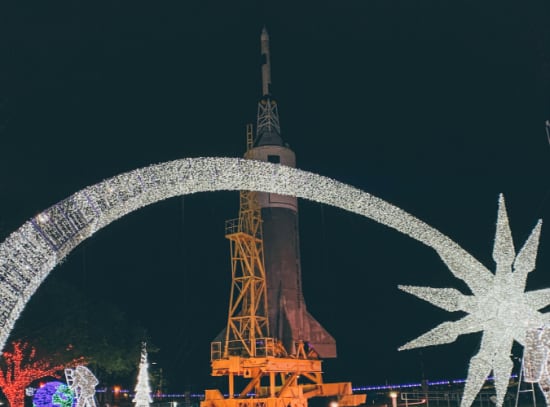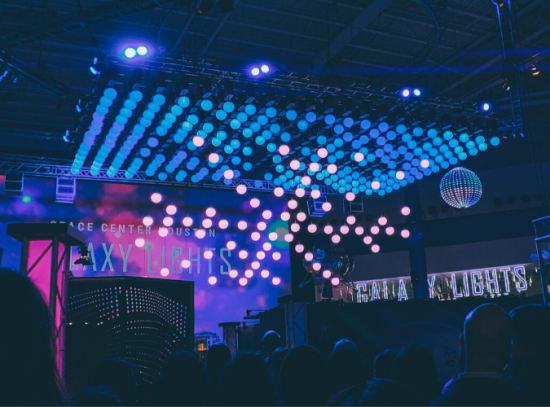 Galaxy Lights
Expiration: Jan 2nd 2022
Space Center Houston
Embark on a festive adventure and start a Space City tradition, the all-new Galaxy Lights, presented by Reliant.

Experience a high-tech kinetic light show where dozens of suspended lights move in precise choreographed sequences above the Main Plaza. Explore and learn about the technology behind advanced LED and RGB light displays at interactive learning stations where guests can change the colors of lights decorating an artificial tree.

Catch the original film "Holidays in Space" that includes real footage of astronauts celebrating the holidays as well as interviews with retired astronauts about what it was like celebrating in space. Marvel at large, 3-D holiday décor in Zero-G Diner while enjoying hot cocoa and other holiday food and beverages available for purchase. Snap a stellar selfie in the Earth photo station in Independence Plaza and grab a bite at a s'more pit. Walk beside a 30-foot Space Launch System (SLS) rocket and learn about the future of space exploration and NASA's journey to Mars.

Galaxy Lights are nightly Nov. 13, 2021 - Jan. 2, 2022 from 6 p.m. - 10 p.m.
Closed Nov. 25, Dec. 2, 24 & 25.

Please allocate 90 minutes to enjoy the experience.

To help ensure the best experience possible, prior to your arrival, guests are encouraged to review the Know Before You Go Guide at https://spacecenter.org/reopening for tips on planning a visit and to download the free Space Center Houston app.
Galaxy Lights
This winter explore the most interactive and technologically advanced light display in Texas.

Galaxy Lights are nightly Nov. 13, 2021 - Jan. 2, 2022 from 6 p.m. - 10 p.m.

Closed Nov. 25, Dec. 2, 24 & 25.
Included Venues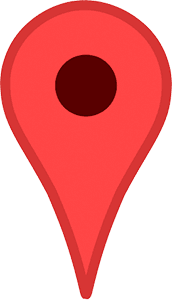 See location on an interactive map.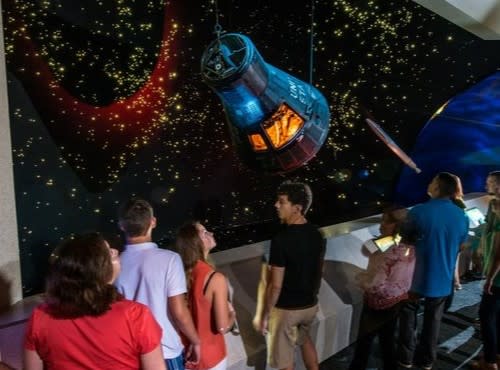 The Manned Space Flight Education Foundation is a 501(c)(3) nonprofit educational foundation offering extensive science education programs and a space museum. The cornerstone of its education mission is Space Center Houston, a leading science and space exploration learning center. It is one of Houston's top attractions, the area's No. 1 attraction for international visitors, the Official Visitor Center of NASA Johnson Space Center and a Smithsonian Affiliate.
Information about health & safety can be found at:
https://spacecenter.org/reopening/
.
Show more