My Cart
You have no items in your cart.
Calder-Picasso
Expiration: After selected date
The Museum Of Fine Arts, Houston
Calder-Picasso explores the artists' prolific affinities as it reveals the radical innovation and enduring influence of their art. Conceived by the artists' grandsons, the exhibition focuses on Calder's and Picasso's exploration of the void, or absence of space. Calder explored the absence of mass in his sculptures, and Picasso expressed contortions of time in his figurative work.
Step 1 - Select Date
Loading...
Step 2 - Check box to select Time
Step 3 - Select quantity
Loading...
Step 3 - Select section
Loading...
Step 4 - Select seats
Loading...
Subtotal $0.00
Calder-Picasso
Alexander Calder and Pablo Picasso—two of the foremost figures in 20th-century art—come together for a fascinating encounter in this presentation. The internationally traveling exhibition features paintings, sculptures, mobiles, and works on paper spanning the artists' careers.

American artist Calder (1898–1976) and Spanish artist Picasso (1881–1973) both headed to Paris as young artists: Picasso in 1900 and Calder in 1926. Though their lives and work shared many parallels, the two men were not close, known to have met on only four occasions. Calder and Picasso were both engaged by the relationship of volume to space, and both pursued simplification to arrive at the essence of a subject.
Included Venues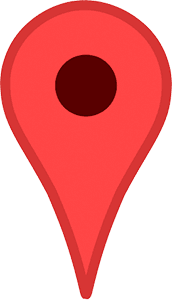 See location on an interactive map.
The Museum Of Fine Arts, Houston
Located in the heart of Houston's Museum District, the Museum of Fine Arts, Houston is a dynamic cultural complex comprising three gallery buildings, a sculpture garden, library, gift shop, two art schools.
Go here
for further details about the Museum's safety guidelines.