Houston Botanic Garden General Admission
Expiration: After selected date
Houston Botanic Garden
At the Houston Botanic Garden, there is something to discover down every winding path, and experiences that will engage all of your senses.

See the diverse color and beauty of plants from around the world in the Global Collection Garden. Hear the sounds of wildlife drawn to our natural ecosystems. Smell the aroma of distinct botanic fragrances wafting through the air. Taste the bounty from our Culinary Garden. Reach out and touch the simple machines in the water play area and nature play structures surrounding the Susan Garver Family Discovery Garden.
Step 1 - Select Date
Loading...
Step 2 - Check box to select Time
Step 3 - Select quantity
Loading...
Student (w/valid student ID)
Step 3 - Select section
Loading...
Step 4 - Select seats
Loading...
Subtotal $0.00
Houston Botanic Garden General Admission
The Houston Botanic Garden has transformed 132 acres – including a 70-acre island completely surrounded by Sims Bayou – into an oasis of learning, discovery, and horticultural beauty, with a collection of tropical, sub-tropical, and arid plants from around the world.

Visitors to the Garden exchange the bustle of the city for the enveloping serenity of several outdoor gallery spaces:

Global Collection Garden
Three acres of regionally themed zones – such as the mountain forests of Mexico, grasslands of an African savanna, and an Asian bamboo tunnel – that demonstrate the wide variety of diverse and beautiful plants that thrive in Houston's climate.

Culinary Garden
An artistic display of edible and medicinal plants – many of which visitors could grow in their own yards – that have served as a basis for economic and cultural exchange across the history of the world.

Susan Garver Family Discovery Garden
A sensory-engaging area that presents opportunities for families to engage with nature in a variety of ways, including a boardwalk maze around a lagoon; simple water machines, and nature play structures crafted from trees that previously grew on the property.

Woodland Glade
An intimate-yet-open space that hosts weddings and other celebrations under a mature overstory of trees surrounded by the beauty of magnolias and sculpted hedges.

Coastal Prairie and Stormwater Wetlands
Curated natural ecosystems that demonstrate the visual appeal of using native grasses and other plants to promote conversation of soil, air, water, and wildlife.
Included Venues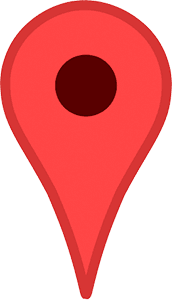 See location on an interactive map.